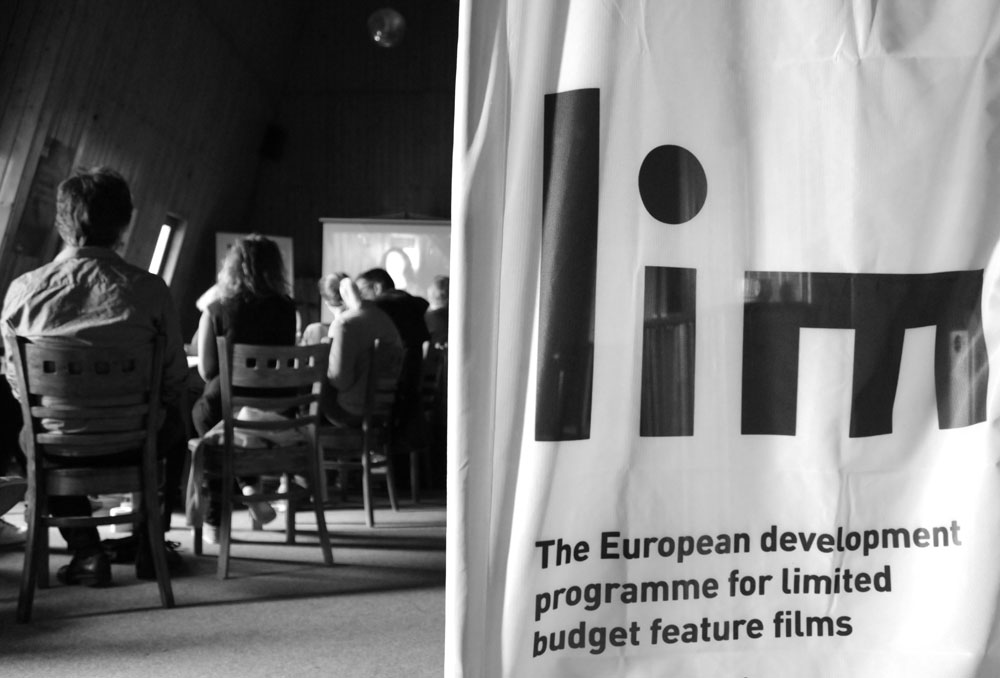 LIM Philosophy
Supported by the constant flow of new findings generated by its StoryTANK and based on its years of experience, Le Groupe Ouest has become the number 1 place in Europe dedicated to script development in residency, creating a unique methodological approach, deeply humanistic in its vision and principles, where interaction and debriefing between consultants is constant.
Using "oral storytelling" and video as rewriting tools ahead of actual rewrites, thus helping to gain considerable time, every draft representing a danger to loose oneself and feel stuck in wrong tracks.
Using "Pre-Writing" tools developed to help the writer dig and test ideas prior to actual writing phases.
Giving writers a common theoretical and practical tool-box, giving keys and establishing a common language within the sessions, as well as increasing the filmmakers' autonomy and objective thinking inside the development process.
Small groups facilitating quality of brainstorming as well as intimate coaching in order to explore the singularity, strength and potentiality of each project and filmmaker.
Creating a both collective and individual approach for coaching and training.
Combining the tutors' analysis: each participant has a main tutor throughout the training. But in each one of the 3 workshops, he/ she will additionally get consistant feedback from invited tutors. This way we ensure a continuity in the follow up of the evolution of the project while avoiding the participant to be trapped in the point of view of one particular tutor, and keeping an open brainstorming process.
Generating debriefing moments between tutors prior and after each working sessions to generate the best strategical approach to help the development process (debrief sessions take place every day during the workshop under the supervision of the Artistic director and the Head of studies).
LIM Manifesto
What We're About?
LIM | Less is More has been set up to empower a generation of filmmakers intent on opening new avenues and finding new audiences by tackling new issues. Our motto is Igor Stravinsky's "The more art is bound by limitations, the freer it is".
We live in an age of over-consumption and deep ecological concern. Humanism is in trouble and society has become almost unable to create meaning. In the meantime, stories lie at the heart of what makes us human. Cinema is a powerful storytelling tool for today, plugged into our dreams and our nightmares, that can contribute to restore our ability to create meaning, for now and for future generations.
LIM uses creative limitations as a tool. Its spirit and ambition far exceed the facile business of restricting budgets. Self-imposed limitations help dig deep into character and emotion. They are a catalyst for wall-breaking film-experiences.
In this way, clever limitation strategies help bring out a filmmaker's unique imprint, giving his or her work a strong advantage in an overcrowded market. Obviously also, introducing limitations early in the writing processes multiplies a film's chances of being shot soon.
The job of a screenwriter is thus to streamline apparent complexity. A well-understood limitation strategy triggers strong formal choices that can help make the games of a private imagination meaningful to all.